Tristan Thompson wanted Maralee Nichols to get an abortion
According to court documents, Tristan Thompson wanted his claimed baby mom, personal trainer Maralee Nichols, to have an abortion after learning she was pregnant.
Nichols, through her attorney, submitted a legal request to submit text messages reportedly sent between her and Thompson as evidence in her paternity lawsuit against him, and she alleges he wanted her to terminate the pregnancy in the request, which was obtained by Page Six.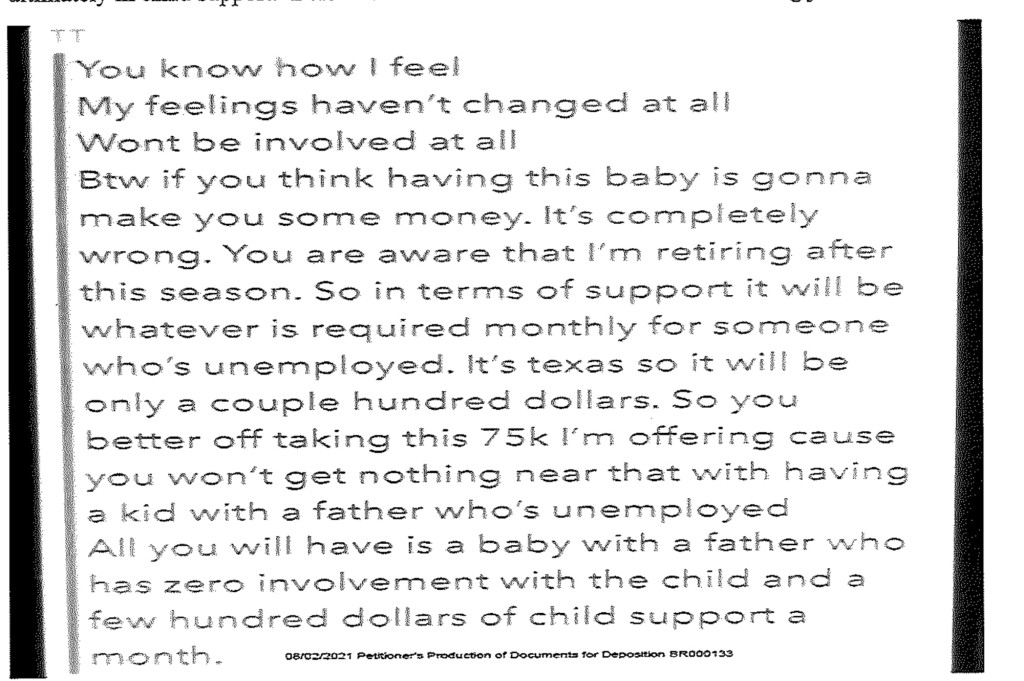 "It is also apparent from the context and substance of these communications that they are from Tristan to Maralee, which reflects that Tristan is addressing the parties' relationship, and even with respect to her pregnancy insisting that she get an abortion and threatening that she will get next to nothing with lesser support requirements in Texas," the documents read.
The document notes that Thompson denied sending any of the messages but also claims "his contact information is present in the messages."
Despite the fact that her kid has yet to be born — she is due Dec. 3 — Nichols, who moved from Houston to Los Angeles, is suing Thompson for child support. Thompson and Khloé Kardashian were still dating when the kid was purportedly conceived on his 30th birthday in March.
According to a declaration included in the complaint, Thompson admitted to having sex with Nichols numerous times at a hotel after the two attended a party together.
In July, he submitted a request, which Page Six acquired, seeking that she take a paternity test. She had not taken a test as of Nov. 15, but in a subsequent petition, he stated that if the kid was his, he would pay child support.
She gave birth
Nichols revealed in a Friday Instagram post that she has welcomed a baby boy.
"Took this beautiful photo last night of my new town!" she wrote below a photo of the sunset in Marina del Rey, Calif. "I'm learning to focus on the beautiful things around me instead of all of the negative things."
She proceeded, "Things feel very hard right now but I know eventually, this will all be over and my baby boy and I can live a happy life. I made a mistake, but I'm human. I won't be posting any personal photos for a while as I don't want to hurt my family. Thanks in advance for understanding."
Maralee Nichols Instagram
She disabled her IG.